meet the doctor - Dr. Joseph Kulaga D.C.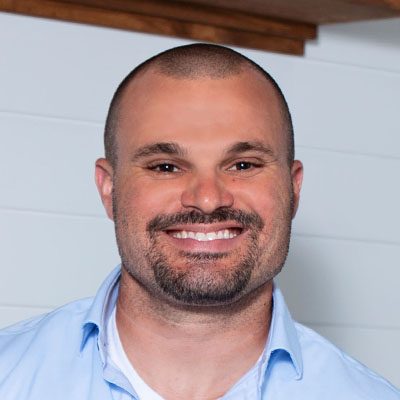 Dr. Kulaga grew up in DeRidder, Louisiana, and is a DeRidder High School graduate. He graduated from McNeese State University in Health and Human Performance. Upon graduation from MSU, Dr. Kulaga enrolled at Texas Chiropractic College to pursue his Doctor of Chiropractic Degree.
After completing a rigorous post-graduate studies program and completing an internship in an outpatient setting at Moody Health Clinic, Dr. Kulaga received his Doctor of Chiropractic Degree in December of 2008 and passed all parts of the National Board of Chiropractic Examiners. After passing his Louisiana State Licensure to practice Chiropractic, he began his career in Lake Charles. Dr. Kulaga has a passion to help people by reaching out to the community and educating his patients. He not only is just trying to help them feel better and helping to get patients out of neck and back pain but to help them get their lives back. Dr. Kulaga has been in practice for 12 years. He is certified in KinesioTape as well. Dr. Kulaga believes in helping people one patient at a time to try and help them maximize their potential with a better quality of life, helping patients get more spinal mobility, and to just overall feel better.
Dr. Joseph Kulaga, D.C. has been married to his beautiful wife, Brandi Kulaga, for 16 years. When he is not taking care of patient's, he is usually spending time with his wife and 3 kids. He loves taking vacations in Rosemary, Florida, off 30A or taking it easy hanging out in a cabin in Broken Bow, OK with his family. He is also an avid workout enthusiast who lives a healthy lifestyle.
Come by and meet Dr. Kulaga and the staff at Lake Charles Chiropractic so we can help better your quality of life through chiropractic care.
OFFICE HOURS
---
Monday
9:00am - 6:30pm

---
Tuesday
9:00am - 6:30pm
---
Wednesday
9:00am - 6:30pm
---
Thursday
9:00am - 6:30pm
---
Friday
Closed
---
Saturday & Sunday
Closed